Organization Profile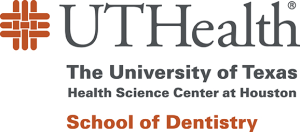 About The School
Founded in 1905, The University of Texas School of Dentistry at Houston was the first dental school in Texas and continues to lead dental education today, with a vision of improving overall health by improving oral health. Along with UT M.D. Anderson Cancer Center, the school was a founding institution of the world-renowned Texas Medical Center.
As part of The University of Texas Health Science Center at Houston (UTHealth), the School of Dentistry's three-part mission of education, patient care and research aims to advance human health by providing high-quality education, patient care and research in oral health for Texas, the nation and the world.
Visit our Web page.
(The link above opens a new window. Close the window to return here.)
---
The Chair is an integral part of the School of Dentistry's administrative team and provides innovative leadership and advocacy in critical areas of predoctoral and postdoctoral education...