Organization Profile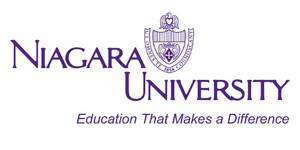 Niagara University was founded in 1856 by the Catholic Vincentian Fathers, whose mission emphasizes practical training and excellence in service of society. NUís traditional stone buildings and leafy green campus sits on Monteagle Ridge, overlooking the Niagara River Gorge just three miles north of the majestic Niagara Falls.
Immediately adjacent to Canada, NUís bi-national culture is built on close proximity to major manufacturing and business centers in Buffalo and Toronto, attracting from both countries significant populations of students and faculty.
Visit our Web page.
(The link above opens a new window. Close the window to return here.)
---
The areas of specialization are open, but we are especially interested in medical/surgical nursing and/ or community health.