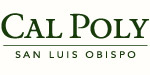 Full-Time Lecturer - Electrical Engineering
California Polytechnic State University
"ELECTRICAL ENGINEERING DEPARTMENT AND COMPUTER ENGINEERING PROGRAM - FULL-TIME LECTURER.
The Electrical Engineering Department and Computer Engineering Program within the College of Engineering at Cal Poly, San Luis Obispo, are seeking to hire a full-time Lecturer beginning January 7,2019.
Primary duties will be to teach undergraduate and graduate Electrical and Computer Engineering courses in the areas of Embedded Systems, Electronics, and Electric Circuits.
Required: A Master of Science in electronic, electrical, computer science or computer engineering or related major (or B.S. with applicable industrial experience) is required for lecture and lab courses.
Preferred: Preference will be given to candidates with a Ph.D and evidence of (or potential for) excellence in teaching.
To apply, visit WWW.CALPOLYJOBS.ORG, complete required online faculty application, and apply to requisition #105004.
Applicants are encouraged to submit materials by the REVIEW BEGIN DATE: October 1, 2018 for full consideration.
EEO.
When inquiring or applying for this job opening, please also reference AcademicCareers.com
Applicants with dual-career considerations can find university jobs such as professor jobs, dean jobs, chair / department head jobs, and other faculty jobs and employment opportunities at California Polytechnic State University and at other institutions of higher education in the region on www.AcademicCareers.com